---
We ride for the thrill, the adventure, and the feeling of passion flowing through our veins like fuel through our bikes! Motorcycling is a unique road only few will dare to travel down. Through the good and bad there are always two types of riders, the prepared and the unprepared. What side are you on? Do you wear the correct gear? Do you have the proper fit? These are all questions every rider has whether experienced or not. The one question all riders should ask themselves "will my gear keep me safe?". Pavement hurts!
It is time to ride smart and ride safe! Your gear is the only thing that protects you from the elements, whether that is on track, carving up the back roads or commuting to work. We believe in the products we sell because we use them ourselves. Trust in your gear, and enjoy the ride. A reputable helmet choice with the proper fitting will ensure the highest level of protection as well as making the ride less stressful on your neck and shoulders and help dampen the road noise. The appropriate fit for other essential pieces of gear, such as jackets, gloves, back protectors, is just as important as your helmet to keep you comfortable and safe. Check out our recommended brands and contact us so you can get the proper sizing!
---
Shoei
Shoei Helmets is a company that has been striving for perfection in both appearance and safety for over 55 years. Shoei designs and tests their new shapes and sizes in house with their very own wind tunnel. This combined with stringent quality assurance practices and proprietary materials, Shoei is able to perfect their helmets while continuing to be being an industry leader.

---
Arai
Arai Helmets is a family created, owned and operated company with a proven track record of results. Consisting of a strong design which the company has stayed true to their own theory on the helmet construction and design. Utilizing a softer, multi-density one piece EPS liners for better impact absorption and a rounder, smoother and stronger shell to minimize rotational force upon impact, Arai offers the optimal amount of safety.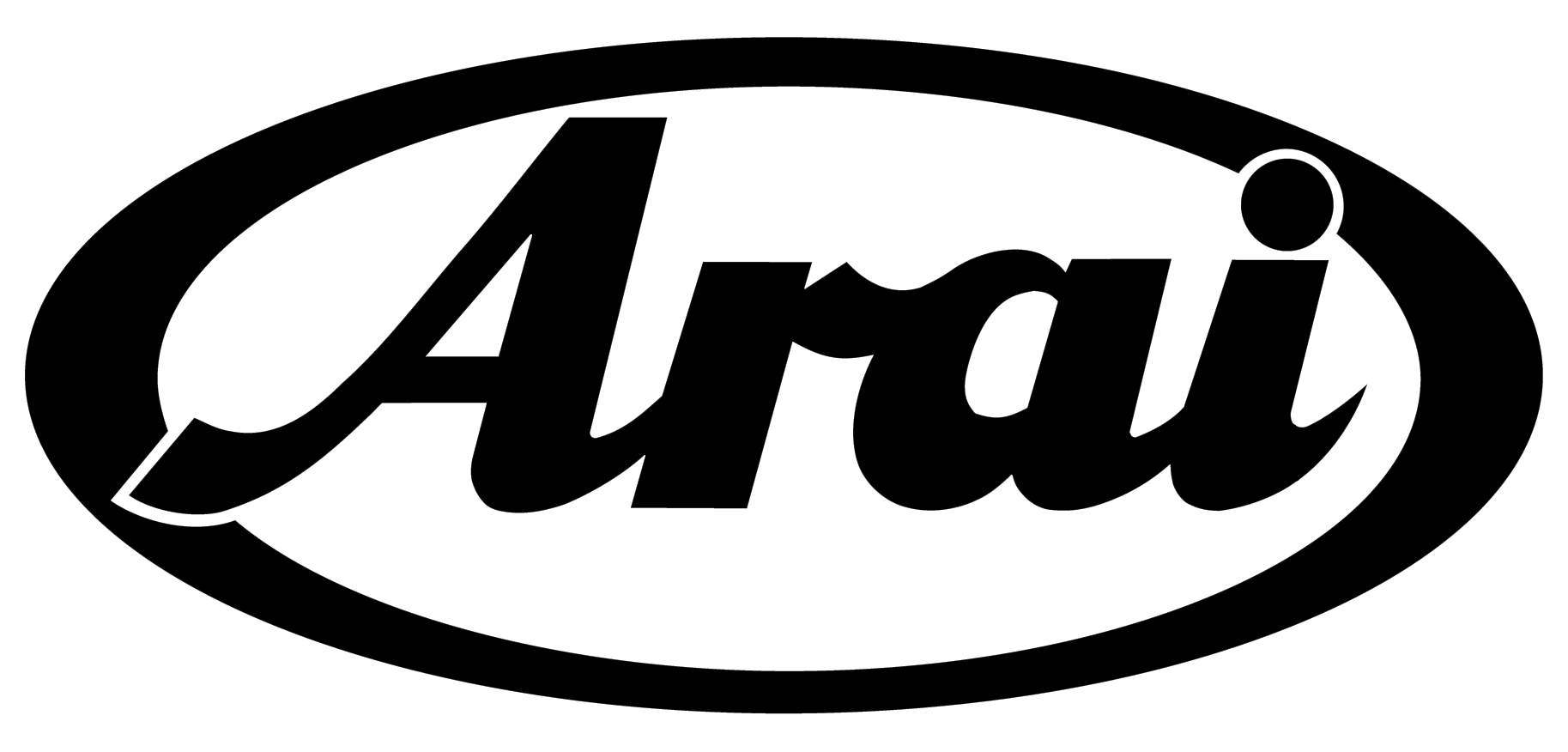 ---
RS Taichi
Function and style collide with RS Taichi leather and textile jackets, from parka sport touring style, to full forced one piece racing suits! Designed in the heart of Japan with humid weather conditions, you can bet these jackets have air flow and amazing ventilation through the highly perforated leather! As perfect as they look, the fit is even better with almost 25 different off the rack sizes. Like to ride in the rain? Rainbuster suits for jackets and one piece race suits! Don't forget to protect the throttle and clutch hands with your rider preference of short protective textile mix leather gloves or the highest of high quality comfort and functionality with the GP-EVO full leather race gloves. Become one with your machine as your gear becomes one with you!

---
Sidi
Sidi is a technology leader within the industry taking race boots above and beyond with their designs which including the new MAG-1 race boot, the classic Vortice, and the all-time crowd favorite ST racing boots. Sidi hits every major need with a wide range in fit, replaceable parts, comfort and style for both the every day rider or the weekend racer. The ankle support and turnbuckle locking construction is the reason the SIDI race boots are the superior racing and sport touring boots. Designed and tested by road and dirt riders all over the world, they'll be sure to meet your demands.

---
Held
Held is a family business that was started over 60 years and continues to provide high quality gloves, boots and other motorcycle products. Most well known for their wide range of gloves, from proven race level protection to comfort, warmth and water protection, their products excel in every category. From exotic materials such as kangaroo, sting ray, titanium and carbon to material innovations such as Gore-Tex, SuperFabric and Cordura, all support Held's commitment of designing and producing top quality protective motorcycle clothing.
---
Other Brands
WCW aims to get every rider in the appropriate gear, whether that's one of our recommended brands or something different. Contact us with any fit or sizing questions on any of the brands listed or if you don't see what you're looking for.
---