---
Why It Matters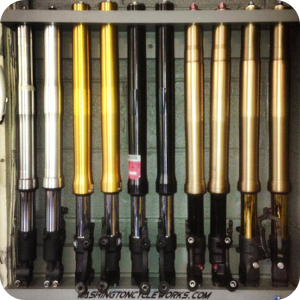 Whether you are a casual street rider, weekend canyon carver, track day junkie or podium placing road racer, suspension matters! They all have the capability to twist the grip and go fast, but corners are what will test your skills as a rider and your bike is made to corner, when it's tuned properly. Almost all modern motorcycles offer multiple levels of adjust-ability when it comes to suspension to allow the machine to work with you, not against. The suspension can be set for the individual rider as well as for their style of riding. A street rider may not want the same settings as a road racer. WCW uses their years of knowledge and experience to work individually with each rider to get the best possible suspension settings for them.
---
Baseline Setups & Competitive Tuning
WCW offers a unique experience to get a baseline setup for you and your motorcycle that will provide you with the optimal settings and a starting point for any future refinement. This includes all basic suspension settings such as preload, compression and rebound for both the front and rear suspension. These settings are tailored to you and your riding style. You will notice an immediate difference in your motorcycle's ability to maneuver on a quick test ride. Suspension is the most important aspect of any motorcycle and a baseline setup is the most cost effective way to improve your motorcycle's capabilities!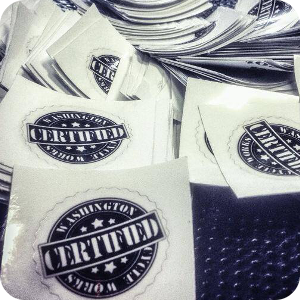 Once you have a baseline setup and understand how the suspension affects the cornering abilities of a motorcycle, WCW can help you tune your motorcycle even further. As your skills as a rider increase you will be pushing your motorcycle harder and need the suspension to work differently. Having trouble turning the motorcycle into a corner? Can't get on the gas out of a corner because the rear starts to spin? Getting a strange wear pattern on your tire at the track? All these questions can be solved by suspension tuning and WCW, with their years of suspension knowledge and experience, can work with you to fix them and help you go faster.
Looking for even more one on one attention for you and your suspension? Bring WCW to your trackday or race paddock to get more fine tuning in your motorcycle's natural environment with our trackside support program! For more details click here.
---
Upgrades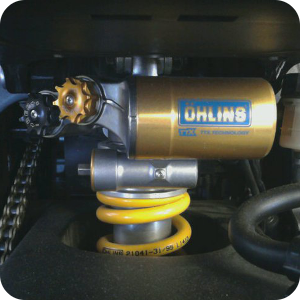 When your stock suspension components are just not good enough, WCW offers a wide range of upgrades to meet your needs. This can be from a simple spring swap to properly match your weight, to better valving or new fork cartridges and rear shock installation. Utilize the knowledge and experience of WCW to determine which suspension upgrades will benefit you the most for your application and riding ability. You can always feel confident you are getting the best products as possible since WCW is both an Ohlins and Race Tech dealer. Nothing pairs better than new suspension and WCW's tuning expertise.
---
Maintenance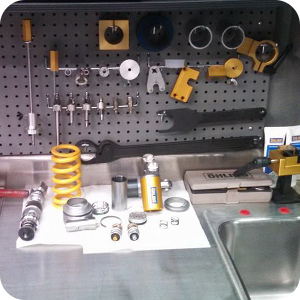 With suspension being such a critical part of your motorcycle, its upkeep and maintenance is just as important as changing your engine oil. The maintenance can range from a fluid and seal change to a complete disassembly, cleaning and rebuild. WCW can help you understand the appropriate maintenance work required and intervals based on your riding style and frequency to keep your motorcycle's suspension performing at an optimal level. If you are an avid track day rider or racer, the maintenance of your suspension is much more important than ever; contact WCW right away to ensure your suspension is in order before getting back on the asphalt.
---